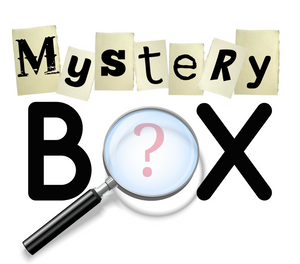 The Winder Binder Mercantile
Mystery Book Box
Regular price
$20.00
$0.00
Who loves a Mystery Box? 

We will hand pick UP TO 3 titles just for you! 

HOW IT WORKS
- In the NOTES TO SELLER you can pick UP TO 3 genres. Here are examples of genres you can pick:
General Fiction (Classics, Literature, Historical)

Mystery & Thrillers

Sci-Fi & Fantasy

Humor

Science/Popular Science

Religious

Self-Help (General & Positivity)

Kids - Early Readers

Kids - Middle Readers

Kids - Young Adult

Kids - Educational (Biography, History, Science, Etc)

SURPRISE ME!

- Don't see what you are looking for? Let us know! We will do our best to find something good in the genre you choose. 
- If nothing is included in the Notes to Seller, we will pick the geners for you.
- Submit your order and we will take care of the rest! 
---
More from this collection